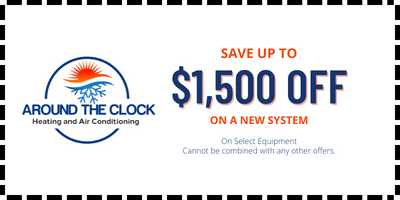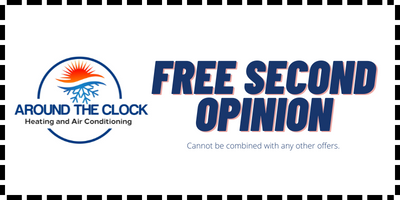 There are many reasons you might need a new air conditioner. Perhaps your current AC system is on its last leg and not enhancing your home comfort. Or maybe you want to upgrade to a newer and more energy-efficient model. No matter the reason, Around the Clock is here to help you select the right AC system for your home in Dallas Ft. Worth and install it properly. We provide flat-rate pricing for our systems, and we always perform our work with honesty and reliability.
Air Conditioning System Replacement in Dallas Ft. Worth
It can be tough to know when you need an AC replacement or a repair. There are plenty of signs that indicate when you should get a replacement, including:
Aging AC system: The life expectancy of an air conditioner is 10 to 15 years. When considering if you need a new air conditioner, think of how long it's been since you purchased it.
High utility bills: Are you paying higher utility bills lately? Your air conditioner could be the reason. The longer you have your AC unit, the less efficient it'll eventually operate. Consider installing a highly efficient cooling system when it's time to replace your current air conditioner.
Repeated breakdowns: Do you find yourself having to make frequent service calls to get your air conditioner repaired? Are the costs piling up? It's probably time for a new AC system.
Air Conditioning System Installation in Dallas Ft. Worth
You have to consider your options before taking the plunge and purchasing a new air conditioner. You want to ensure the system you choose is going to meet your comfort needs. As a Amana Comfort Specialist, Around the clock A/C carries and installs a number of high-quality cooling systems, including central air conditioners, ductless mini-splits and heat pumps. From selecting the right system to installing it, we'll make sure you're maximizing cooling efficiency.
We Guarantee 100% Customer Satisfaction
As a family-owned and operated HVAC company, we understand what families expect from their service providers. When you welcome Around the Clock A/C into your home or small business, we'll work to exceed your expectations for customer service and workmanship. If you need an AC installation in Dallas Fort Worth and the surrounding communities, contact our team of NATE-certified comfort advisors today.