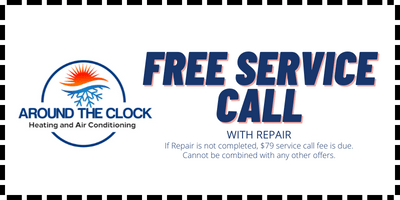 Do you experience frequent issues with your air conditioning? If your AC isn't cooling your home thoroughly when you turn it on, then there may be an underlying problem. When you live in Texas, a working air conditioner is essential to a happy, healthy, comfortable home. You might not know exactly what's going on with your AC, but the AC repair specialists in Dallas and the surrounding areas at ATC we are here to help.
All of our technicians are NATE-certified and factory trained, which means regardless what the problem may be, we'll get down to the bottom of it and have an efficient solution. Plus, we will fix your air conditioning using the latest HVAC repair technology. ATC techs have assisted homeowners across Irving and the Dallas metro area with expert air conditioning repairs, heat pumps, packaged products, ductless systems, digital solutions, and central AC units. We can get your home back to the oasis it should be.
When to Call ATC For an AC Repair
Although inefficient cooling is the most common sign that indicates it's time for an AC repair, there are several other reasons you should call a ATC professional.
If you notice any of the following issues with your air conditioning, your home could be suffering:
• Spaces won't cool even when blasting the AC
• Frozen components on your air conditioner
• Uneven cooling throughout your home
• Weird smells or noises when you use your AC
• The thermostat is not functioning properly, or at all
• Your energy bill is unusually high
• When set to auto, your AC never seems to shut off or reach your desired temperature setting
High humidity in your home is another issue that can be unique to homes in Texas. Excess moisture leads to a number of health issues, not to mention the discomfort it can cause you and your family. Problems like mold and respiratory issues can actually be prevented with a high-quality air conditioning unit and regular tune-ups.
Whether you need a hybrid unit or want to learn more about the type of air conditioner that's right for your home, the ATC pros can assess your home's needs and find the perfect AC for you. The sooner you address problems with your air conditioning, the better off you and your home will be.
Additionally, our experts are available 24/7 in case you experience an emergency outside of typical business hours. We understand that home health can't wait, which is why you won't see any overtime charges form us. Each time we are called out to your home, you and your home will be treated with the utmost care.
Air Conditioning Repair Services You Can Trust
We strive to earn your confidence in our work every time we service your Air Conditioning system. You'll always know the cost of your recommended services because of our Straight-Forward-Pricing and free in-home evaluation. Our family-owned business always prioritizes your needs by offering Customer Assurance and lifetime workmanship guarantees.
Take care of your home with Around the Clock Heating and Air Conditioning. We'll make sure your AC is in the best shape possible to take on the summer heat.