Indoor Air Quality Services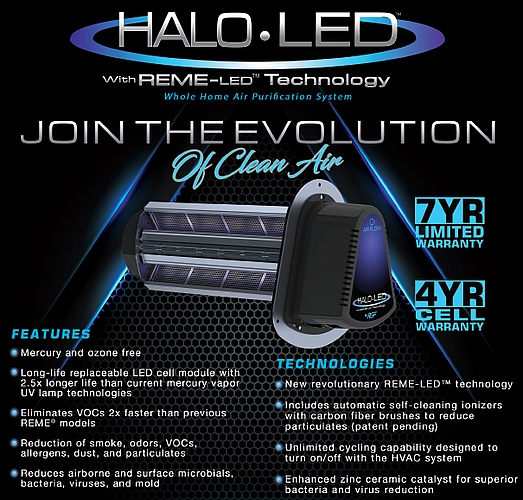 Your indoor air quality is the measurement of pollutants in the air in your home. While good indoor air can be difficult to notice, poor indoor air can cause various health issues for everyone in the home, especially children and elderly individuals. Luckily, air quality can be tested. ATC AC provides indoor air quality inspections as well as air duct services. If your HVAC system is interfering with your family's health, our team will get to the bottom of it.
There are a couple places to start when determining the source of your indoor air pollution. According to the Environmental Protection Agency (EPA), sources of indoor air pollutants include the following:
Outdoor air pollution
Excess moisture
Certain cleaning and hygiene products
Asbestos
Animal fur and dandruff
Fuel-burning combustion appliances
Tobacco products
A great way to avoid bringing outdoor air pollution into your home is by keeping your windows and doors closed. Homeowners living in cities are often subjected to higher levels of pollutants in the air outside. Use this air quality index to see the level of pollution in Dallas-Fort Worth. Even when AQI is moderate, pollutants can enter your indoor air cycle. On the other hand, without enough outdoor air, allergens can accumulate in the home. Proper ventilation is a safe way to ensure outdoor air mixes with your indoor air.
How to Tell If You Have Good Indoor Air Quality
A seasoned HVAC professional can determine your level of indoor air quality by performing a thorough test. More often than not, ATC AC techs will suggest maintenance for your HVAC system to improve air quality. System cleaning is also beneficial.
Your air ducts play a large role in circulating your indoor air, including any pollutants that get trapped in the cycle. A good way to tell if your air ducts are affecting your indoor air quality is by taking off your air vents. If you notice any mold, clumps of dust, and other debris, your system needs help. Not only do these signs indicate poor ventilation and cooling but also your air ducts are causing your home to be polluted with contaminants.
The ATC Way
The EPA notes that air pollutant concentrations can be 2 to 5 times higher indoors than outdoors. Individuals with underlying health conditions, which keeps them from spending too much time outdoors, can be just as affected if not more while they're inside. Indoor air quality should be taken seriously. We are committed to ensuring your home is a comfortable and healthy place to live.
Our products and our technicians provide high caliber service. At ATC, we don't rest until you're satisfied with your service, even when you call in the middle of the night. For all of your indoor air needs, including cooling, heating, ventilation, and quality assurance, call ATC.